Real Miracles are possible using the Pocket Pal and Belt Buddy. You will love the magic that you can do with knives and my Magical Morgans.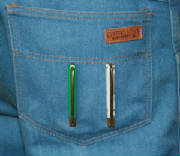 Two knives secretly held on the Pocket Pal for easy removal.
The Pocket Pal is perfect for magically producing or vanishing coins
MOGAR'S Pocket Pal Plus is perfect for holdout work. It consists of a Velour Pouch which you place in your rear pants pocket. The pouch is complete with TWO very strong Rare Earth Magnets that will hold knives, Coins or any other objects that are attracted to a magnet.
This device will allow you to perform real miracles. You can show your hands to be clean after a vanish or before a production. It is best to have one in each rear pocket.
This is a great miracle maker at only $25.00..each
The Pocket Pal can also be pinned on the inside of your coat. It can be used to hold or exchange knives. This is also perfect for all steel core coins and my Magical Morgans.
.....We also have a powerful Belt Buddy Plus. It has different Rare Earth Magnet with a belt clip. It clips directly on your belt and is a powerful holdout. priced at only $20.00...It is black in color. There are hundreds of other uses for these magnetic holdouts......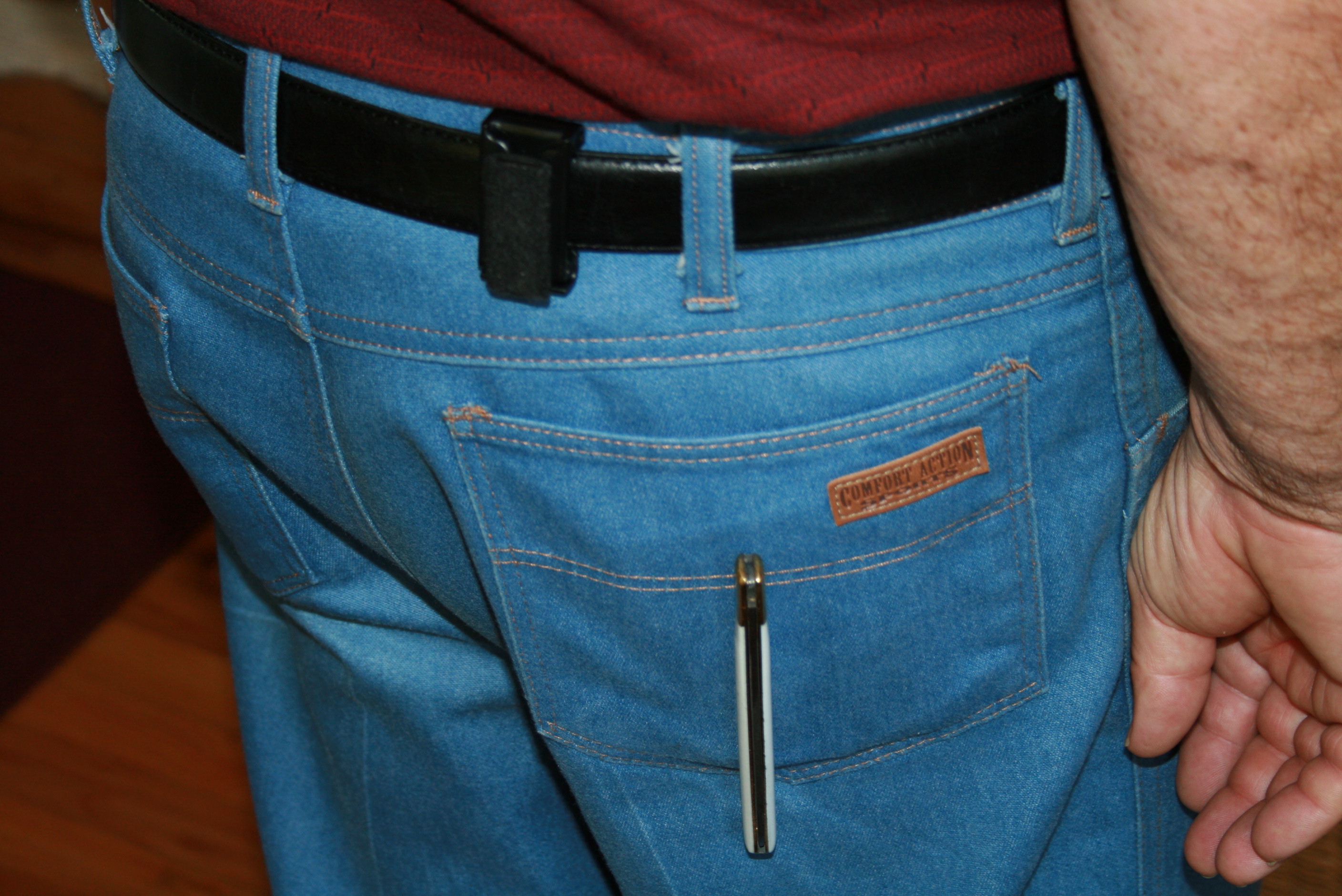 The above picture shows a knife on the Pocket Pal and the Belt Buddy on the belt ready to hold an object before it's production. This is especially good for a Giant Coin or Jumbo Knife. The Belt Buddy holds it securely and out of site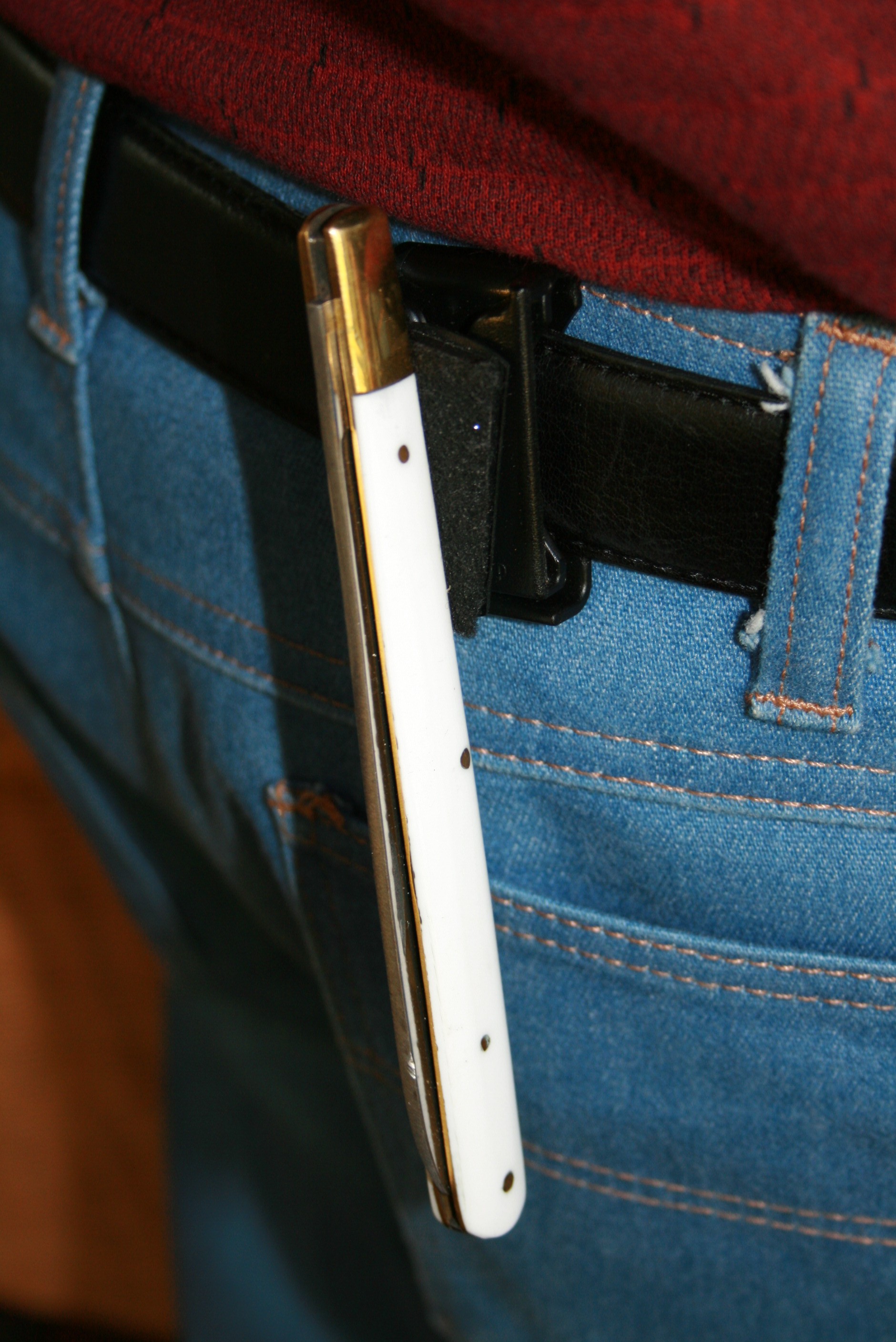 This picture shows a Jumbo Knife on the Belt Buddy.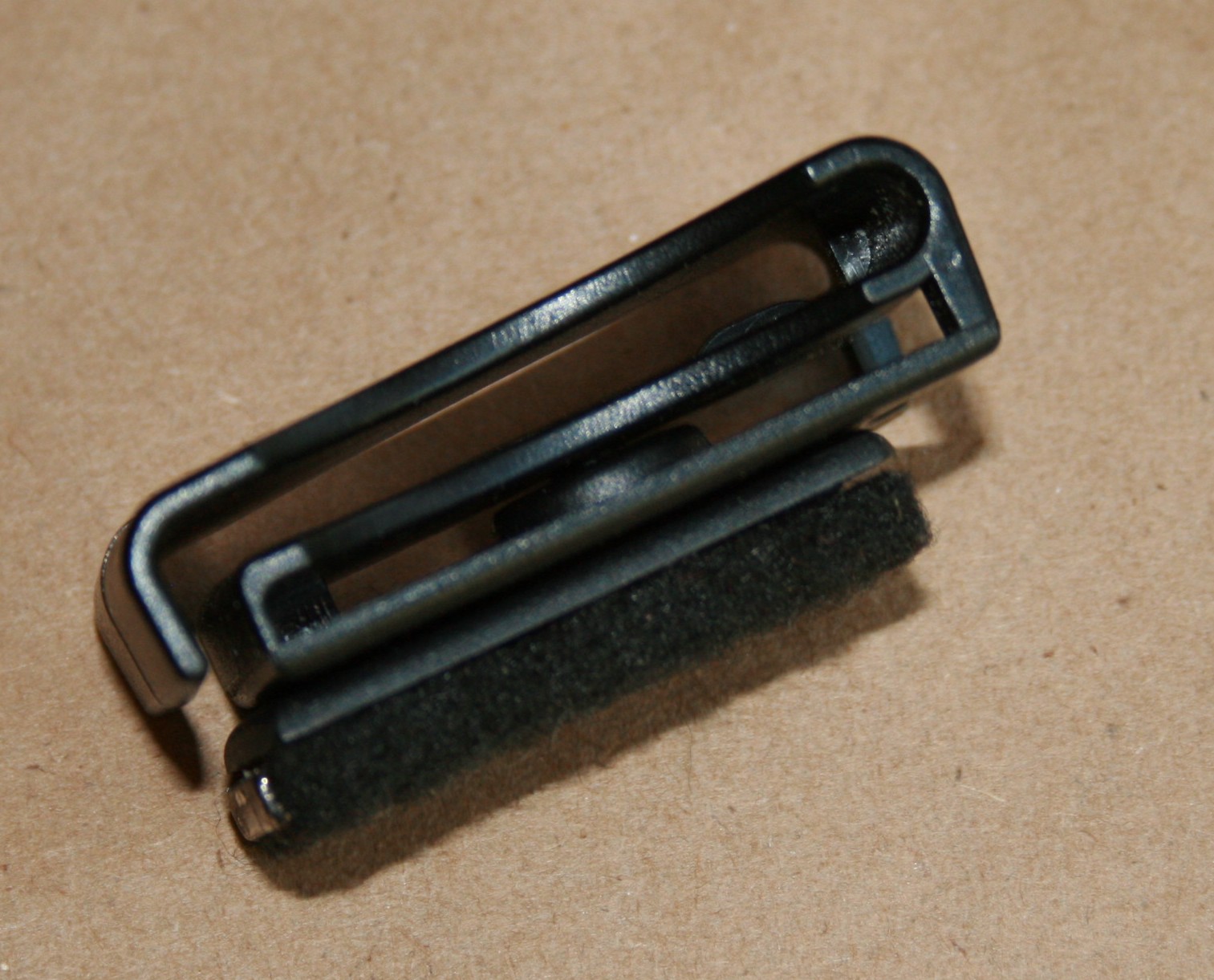 This is a close-up of the Belt Buddy
The KNIFE from PURSE.... A great way to start your knife routine.
At Last, The perfect size purses for The Knife From Purse Price is $25.00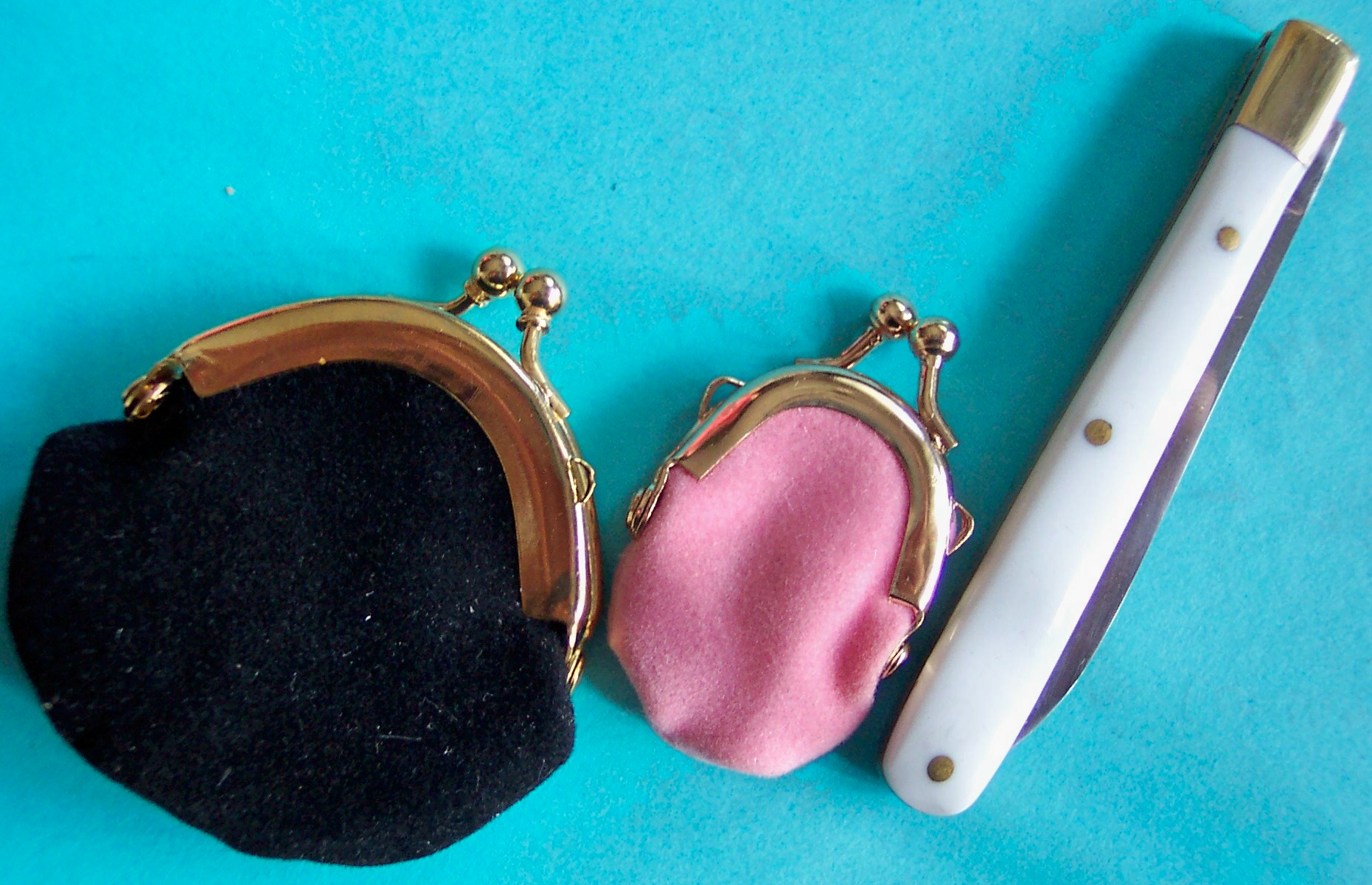 The knife comes from inside this very small Miniature White purse that has just been taken out of another small black purse... This is the perfect way to start your knife routine. This is a great surprise and mystery.