This is a beautiful combination and is probably the very best set yet. 3 knives. Jigged Bone both sides, Mother of Pearl both sides, and Jigged Bone / Mother of Pearl. The set is $160. and is available only on special order....A Jigged Bone and Mother of Pearl VC knife is available for $55.00
Cocobolo and Mother of Pearl A wonderful combination...Price $165.
Miracle Knives Cocobolo/MOP 4 knife set price $210..



These knives are made of real bone and each handle is custom jigged and fired.The Bone Handles look great and are wonderful to use. Perfect in everyway. The price per set is $145..00. The Jigged Bone has a rough feel and you can instantly know which of the 3 knives you have before you remove it from the pocket.
I also make a set with Black instead of white as the opposite color.Same price. If you are looking for a really great knife set, this is it. Order today as I am only going to make a Limited Edition of this Handle.. Same price $145..
.
All of the Bone Handle knives have Real Class and you will be Proud to own anyone one of them.These are Great Mogar Knives.....
Fantasy Knives Cocobolo/MOP 5 knife set finishing with a RED MOP Price $280.
NEW combination Indian Rosewood and Mother of Pearl.
This is a perfect combination. Price $160.



Jigged Bone and Turquoise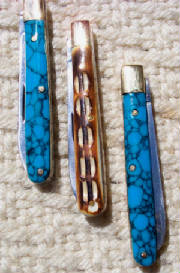 Jigged Bone is very classy and the Turquoise makes a wonderful combination.Price is $235.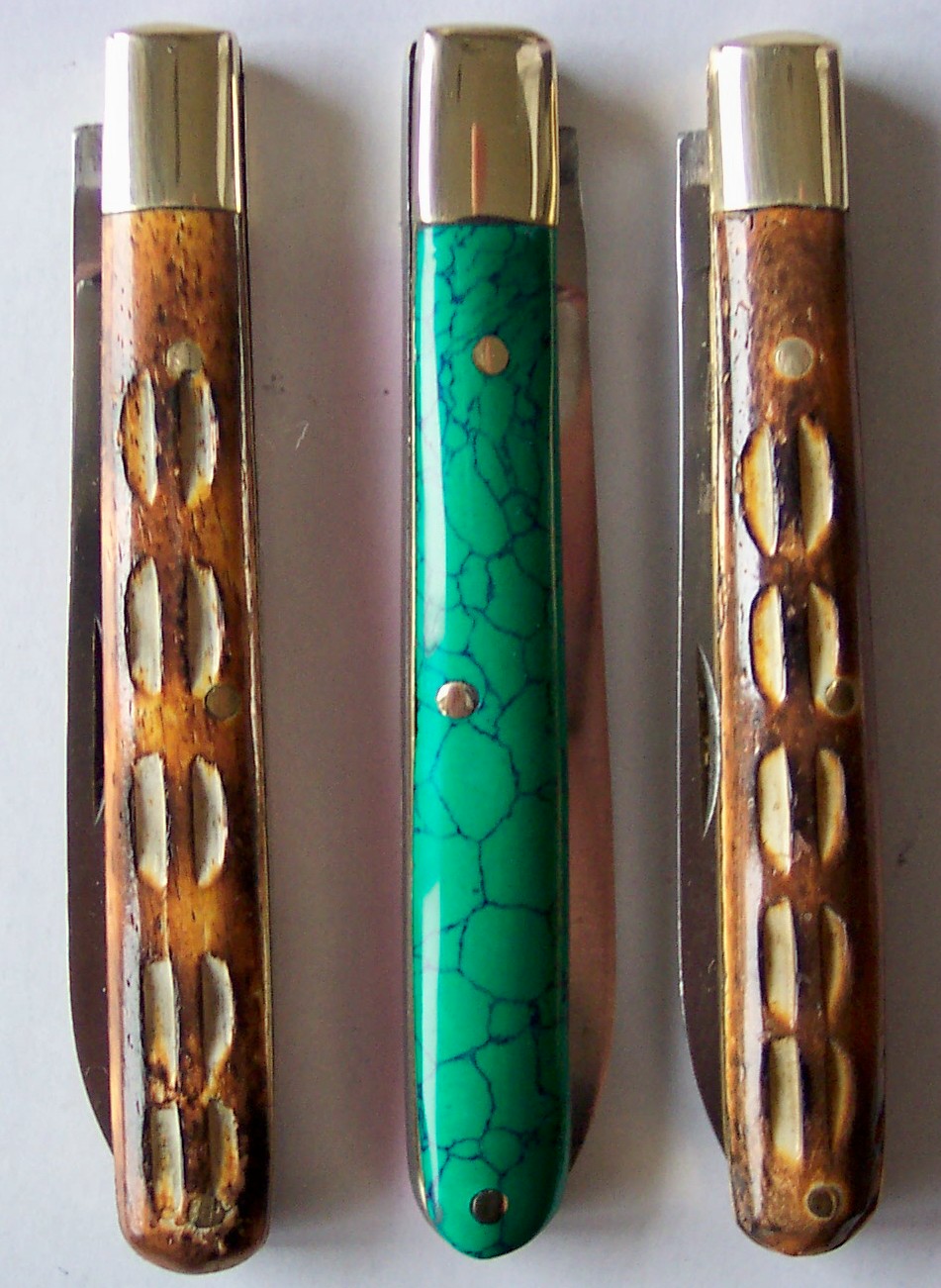 Jigged Bone and Malachite make a nice combination Price $235.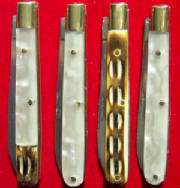 Jigged Bone and Mother of Pearl 4 knife set. Includes the VC knife price $215.